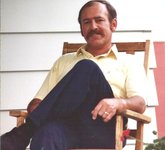 Hamilton
Ted passed away Friday, August 15, at his home in Hamilton. He was 62 years old. Ted was born March 11, 1953 in Pineville, West Virginia to Teddy and Kathryn (Spicer) Kelly. In 1961 the family moved to Broomfield, Colorado. ...
Rush A. Bagwell, former Steamboat Springs resident, died Friday, Aug. 15, 2014, at Horizon Care Center in Eckert. He was 89 years old. Memorial service will be held at 11:30 a.m. Friday, Aug. 22, 2014, at Taylor Funeral Service Chapel ...
Craig
Marion Kathleen "Kathy" Markham, of Craig, died Tuesday, Aug. 19, 2014, at her home. Services are pending.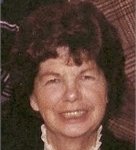 Rose Elizabeth Murphy Warner died on June 13, 2014, at the age of 93. Rose was born on Sept. 5, 1920. She was the daughter of Homer Denis Murphy and Mary Mac Comstock Murphy, the third child born of eight. ...
Craig
Larry Wolfe, 60, of Craig Colorado, entered peacefully into Eternity on July 26, 2014. Larry was born on October 19, 1953 to his wonderful mother Betty Lou Farrell. He is survived by his brother Dan Wolfe and his wife Kathie; ...
Meeker
Frank Gideon Cooley III, of Meeker, died Sunday, Aug. 3, 2014, at his home. Funeral services will be held at 10:30 a.m. Friday, Aug. 8, 2014, at St. James Episcopal Church. Interment will follow in Highland Cemetery. Memorial donations may ...
Dick Pearce of Craig, Colorado died at The Memorial Hospital the evening of June fifth. Dick was born December 27, 1938 at the Solandt Memorial Hospital in Hayden, Colorado to Bob and Claudia Corbin Pearce. His family lived at Lily ...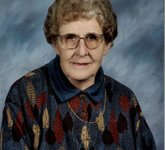 Marylyn R. Martin, 93, of Lenexa, Kansas passed away July 30, 2014. Marylyn was born October 12, 1920 in Denver, Colorado. She was a long time resident of Craig and Grand Junction and worked for City Market. She is survived ...
Craig
Dolores Allen, of Craig and formerly of Hayden, died Thursday at her home. Graveside services will be held at 10 a.m. Thursday at the Hayden Cemetery followed by a celebration of her life at Cathy Lowther's home at 875 Marland ...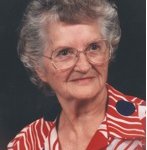 Then God sent her angel wings and she flew away to Heaven. Eckert, Colorado resident, Doris M. Moore, passed away surrounded by her loving family on Tuesday, July 29, 2014 at the Delta County Memorial Hospital in Delta, Colorado. She ...
Craig
Roy Markham, of Craig, died Saturday, July 26, 2014, at The Sandrock Ridge Care Center. Funeral services will be held at 11 a.m. Thursday, July 31, 2014, at The Craig Christian Church. Interment will follow in Craig Cemetery. Memorial donations ...
William "Wiggs" Gallegos, of Craig, died July 24 at his home. Services are pending.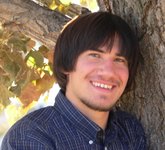 Kiefer passed away after battling a long illness on July 17. Kiefer was born in Steamboat Springs, but grew up in Craig and graduated from Moffat County High School. He is survived by his parents, Jim and Alicia Townsend and ...
Craig
Lucille (Amen) Wellman, 86, of Craig, Colorado passed away June 28, 2014 at The Memorial Hospital in Craig, Colorado. Lucille was born to John Amen and Anna Marie (Greenwald) Amen on December 22, 1927 in Loveland, Colorado. Lucille went to ...
Marie Collins died Aug. 1, 2013. She was the mother of Dennis and Starlene Collins.