Memorial services for Shirley Moschetti, of Craig, will be held at 11 a.m. Saturday, Sept. 27 at First Southern Baptist Church in Florence. Internment will follow in Union Highland Cemetery in Florence.
Glen Eugene Murphy was born September 15, 1924 to Glenn Curtis and Retta Zula Loper Murphy, at the Cary Ranch, just west of Hayden. Gene Grew up on the family homestead at Great Divide and graduated from Craig High School ...
Craig
Shirley Moschetti, of Craig, died Sunday, Sept. 21, 2014, at The Sandrock Ridge Care Center. Services are pending.
Maybell
Theodore T. DeFebio, of Maybell, died Monday, Sept. 15, 2014, at his home. Services are pending.
Craig
Glen Murphy, of Craig, died Tuesday, Sept. 23, 2014, at the Doak Walker House at Casey's Pond Senior Living. Services are pending.
Sally Kaiser, of Baggs, Wyoming, died Sept. 16, 2014 at St. Mary's Hospital in Grand Junction. Funeral services will be held at 11 a.m. Saturday, Sept. 20, 2014 at St. Paul's Episcopal Church in Baggs, Wyoming. Interment will follow in ...
Anna Mae Adams, died Sunday, September 14, 2014, at Sandrock Ridge Care Center in Craig. Memorial services are pending.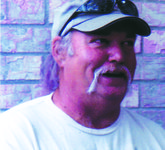 Steamboat Springs
Scotty J. Penfold, longtime resident and former employee of Alpine Taxi, passed away in a Denver Hospital on Tuesday Aug. 12, 2014. Scott suffered from small cell cancer in his lungs, liver and colon. The family will post a memorial ...
Craig
Loid Richard Luscomb, of Craig, died Friday, Sept. 5, 2014. There was a graveside service at 10 a.m. Wednesday, Sept. 10, 2014, at the Veterans Memorial Cemetery of Western Colorado, 2830 Riverside Parkway, Grand Junction, CO 81501. Online condolences may ...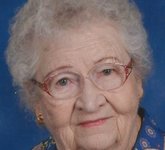 Clifton resident, Virginia L. Harvey, passed away on Monday, September 1, 2014, at the Memorial Hospital in Craig, CO surrounded by family. She was 93. A graveside funeral service will be held at 1:00 p.m., Saturday, September 6, 2014, at ...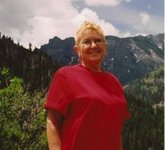 Dixie was born in Bakersfield California, to Harvey and Grace Purkiser. In 1974 she met and married James "Jim" Soots. Jim had a daughter, Cherie, who at the time was 9 years old and quickly attached herself to Dixie and ...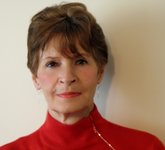 Alden, Janice Lorraine-age 69, of Walland, Tennessee, passed away Tuesday morning, August 19, 2014, while in the company of family, and loved ones in her home. Born in Brockton, Massachusetts on January 20, 1945 to George F, and Betty J. ...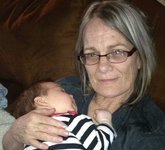 Craig
On August 19, 2014, Marion Kathleen Markham, born on December 5, 1950, passed away after a long battle with cancer. Diagnosed with breast cancer in 1999, she went through treatment and was thought to be in remission until 2007 when ...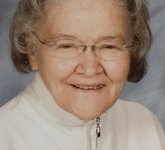 Boulder
Ollie Z. Pedersen, 88, of Boulder, passed away at TRU Community Care Hospice, Louisville, on August 19, 2014. A memorial service will be held on Friday, August 29, 2014 at 10:30 a.m., at the East Boulder Baptist Church, 7690 E. ...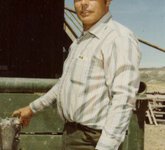 Craig
Roy Gene Markham was born June 2, 1929 to Niel and Coral Markham in Syracuse, KS. He was the second of 5 children. Roy was preceded in death by brothers George Markham, Joe Markham, Lee Markham and survived by sister ...