Mary Kinkel, of Hayden, died Monday, November 28, 2016 at The Yampa Valley Medical Center. Services will be held at a later date.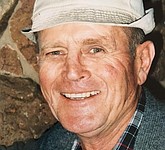 \John Bowman Servatius passed away peacefully at his home on November 19, 2016. John was born on December 7, 1929, the son of Kenneth and Margaret (Bowman) Servatius. He was raised in New Mexico, California, and Arizona, and later moved ...
Edward Payne, of Craig, died Saturday, November 19, 2016 at The Memorial Hospital. Services will be held at a later date.
The Honorable Judge Claus James Hume (retired) 81, of Westminster, Colorado passed away on Saturday, November 12, 2016. Claus was born in Burlington, Colorado on September 26, 1935 to Alfred L. Hume and Mildred Maye Rose. That union ended in ...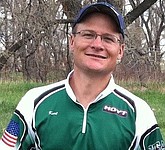 Kurt Anthony Geist, loving husband, father, son, brother, and friend passed away peacefully on November 9, 2016 in Colorado Springs, Colorado. He was born in Colorado Springs on August 26, 1970, the first son of Charles Geist and Linda Hargrove. ...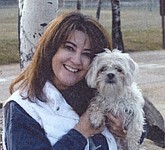 Craig
Michelle Louise McGruder was born in Craig, Colorado on January 14, 1970, and departed on September 12, 2016, at Mercy Regional Hospital in Durango, at the age of 46. Michelle resided in Cortez, where she was near many beloved family ...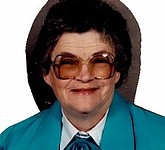 Craig
Mary Lou Terry 1929 - 2016 Mary Lou Terry, 87 years young, of Craig, Colorado, went to be with Heavenly Father on November 04, 2016. Visitation and a Rosary will be held at Grant Mortuary beginning at 6:30 p.m. on ...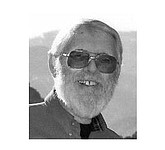 "DOC" BRUCE COTTRELL 1940 - 2016 "Doc" Merton Bruce Cottrell was born on June 25, 1940 in Springfield, MA and died on October 8, 2016 from complications of Alzheimer's disease. Bruce was preceded in death by his parents Merton Ashley ...
Craig
Patsy Lorraine Potter May was born September 28, 1931, to Everet and Ozzie (McClaken) Potter in Smith County, Kansas. The Potters moved to Hillrose where her father was a tenant farmer and her mother was a housewife. She was the ...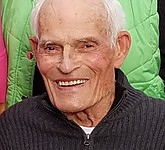 Craig
Galord "Gay" Louis Flies 93, long time resident of Craig, Colorado passed away peacefully at his daughter's home in Fort Collins Thursday morning, October 13, 2016. Born July 9, 1923 and raised on a farm in Nemaha County, Nebraska, near ...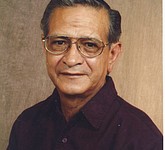 Craig
Norman Charles Lopez passed away in his home Aug. 24th in Craig, CO. of natural causes. He was 77 years old. Services were held Sept. 2, 2016 at Saint Michael's Catholic Church in Craig, CO. He was born in Penasco, ...
Craig resident, Morris Reiman, died on Thursday, October 13, 2016, at Sandrock Ridge Care & Rehab Center. He was 86. Upon his request, no services will be held. Memorial contributions may be made in his memory to Sandrock Ridge in ...
Patsy May, formerly of Craig, died Friday, September 30, 2016 in Grand Junction, CO. Services will be held at 11:00 a.m., Saturday, October 29, 2016 at The First Congregational Church, located at 1425 North 5th Street, Grand Junction, CO 81501. ...
Trystan Corbyn Campbell was born on April 20th 1998 in Steamboat Springs, Co to April Chavira-Montieth and Adam Campbell. Trystan went to Moffat County High School where he would have been a Senior. Trystan loved anything outdoors especially fishing, and ...
Velma "Cotton" Sheehan, of Dixon, Wyoming, died Tuesday, October 4, 2016 at her home. Funeral services will be held at 2:00 p.m., Wednesday, October 12, 2016 at The Baggs Community Center. Memorial donations may be made to The Little Snake ...