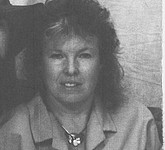 Born in Hopkinsville Kentucky. Kathy married her sweetheart Michael at the age of 17, they were married for 40 years. Kathy was a mother of 2 sons and a foster parent in Craig, where they moved in 1988, to many ...
Dave Terrill, age 83, passed away Sunday June 21, 2015 at his home after a long battle with cancer. He was born to Betty and Hamilton Terrill in Craig, Sept. 24, 1931, Graduated from Moffat County H.S. in 1950 and ...
Oveta Harris, of Craig, died Friday, June 19, 2015 at The Memorial Hospital. Funeral services will be held at 2:00 p.m., Tuesday, June 23, 2015 at The Church of Jesus Christ of Latter-day Saints. Family will receive friends from 1:00 ...
Grand Junction
Louise Forbes passed away June 13, 2015 in Grand Junction. Memorial services will be held at the Calvary Baptist Church, at 1:00 PM on Saturday, June 20th, 2015. Please visit www.callahan-edfast.com for a full obituary for our beloved Mother, Grandmother ...
Lila Jean Moore (Jean) passed away in Colorado Springs, Colorado on May 24, 2015. She was 86. Jean was born and raised in Kansas. She graduated from nursing school in 1950 and was a registered nurse for over 50 years. ...
Glenn Terry of Craig passed away on Memorial Day, 2015 in Billings, Montana. He will be missed by all who knew him. There will be a graveside internment at the Craig Cemetery for family and friends on Saturday, August 8th ...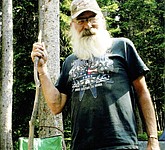 Andy Nelson was born on June 18, 1956, to Shirley Thomas-Nelson and Cecil Nelson, in Denver, CO, along with his twin-brother Randy Nelson. He had four brothers, and one sister. The family traveled around Colorado, before settling in Craig, CO; ...
Elizabeth Ann (Zan) was born September 29, 1934 to Covell and Ruth Lumley Bayley in Lake City, Minnesota. After graduating from the University of Minnesota in nursing, Zan moved to Denver, Colorado and worked as a nurse at Colorado General. ...
A memorial service for Dennis G. Wauch "F.L.U.F.", who died November 12, 2014, will be held at 11:00 a.m., Friday, June 12, 2015 at The American Legion Hall Post #62, 1055 County Road #7 in Craig.
Kelly Wynn, of Craig, died Sunday, June 7, 2015 at her home. Services are pending.
Monte Tunks died Saturday, May 23, 2015 at St Mary's from pneumonia. He was born and raised on a cattle ranch in Nucla, CO. He lived in Craig for many years doing concrete work. As he lay in a coma ...
Beloved husband, father, grandfather, uncle and son of Dr. and Mrs. George Booren (DDS) of Thief River Falls, MN passed from this life on May 6, 2015. "Doc" was the youngest of five outstanding sons. While attending Lincoln High School, ...

Long time Craig resident BC Willis passed away on Wednesday May 27, 2015 at his residence in Woodstock, Maryland. BC lived in Craig for more than 30 years but had moved to Maryland in 2010 to be near family. He ...
Grand Junction
Margaret McClung Garner, 85, a resident of Grand Junction, CO, died on Wednesday, May, 27, 2015 at her residence. Cremation will take place at the Callahan-Edfast Mortuary in Grand Junction, CO.
Maybell
Rick Stephenson, of Maybell, died Tuesday, May 26, 2015 at his home. Memorial services for Rick Stephenson, of Maybell, will be held at 1:00 p.m., Saturday, June 6, 2015 at Maybell Park.